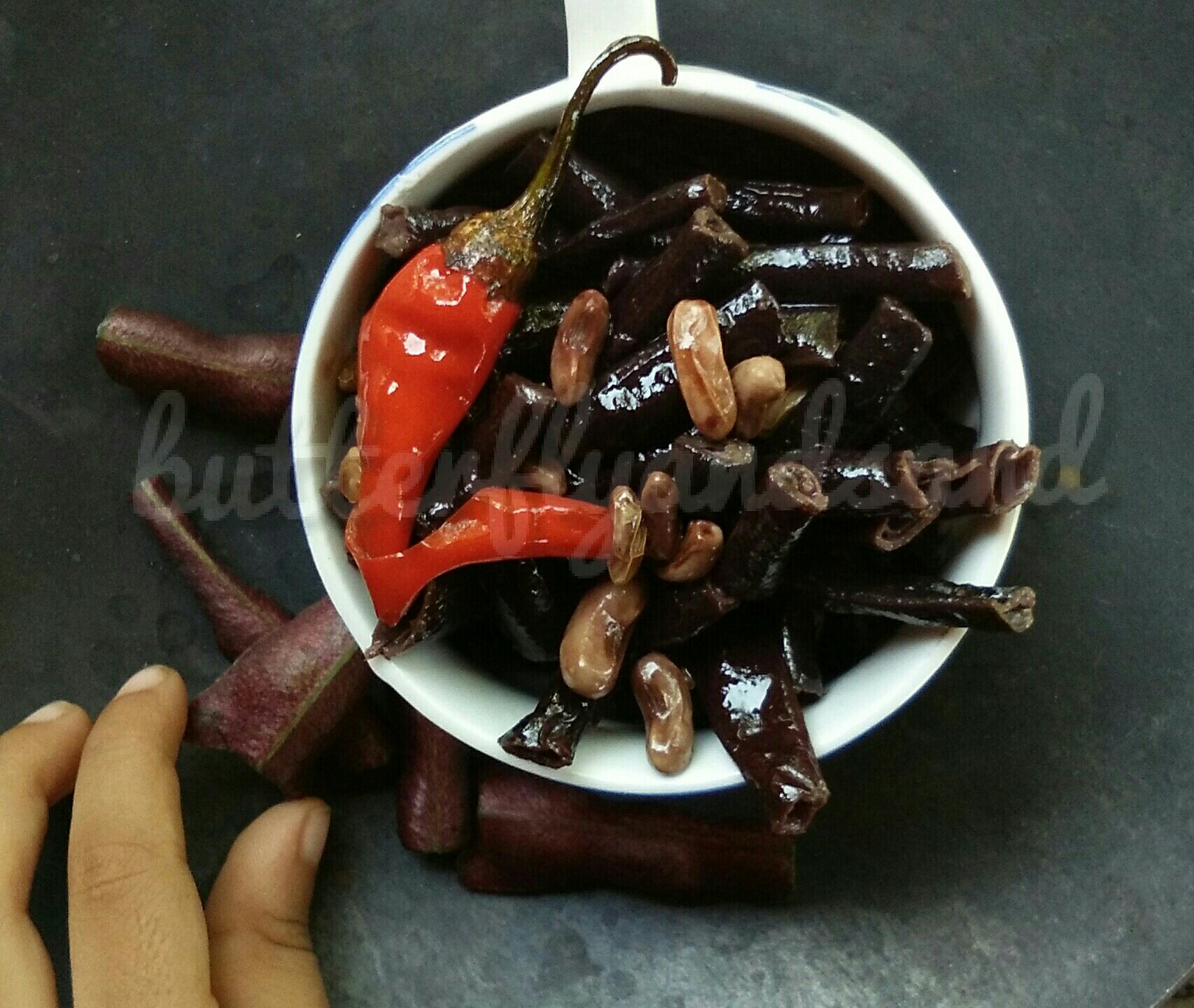 Achingapayar or Long yard beans in english is mainly used in aviyal. We also make mezhukuppuratti with this along with raw banana. But this Ularth is different from all that.It uses no extra fancy ingredient other than green chillies! 😀
I have used local/nadan variety of long yard beans which is readily  available in every vegetable store in Kerala, this variety is rarely available outside.
You may even use the green variety of yard beans too.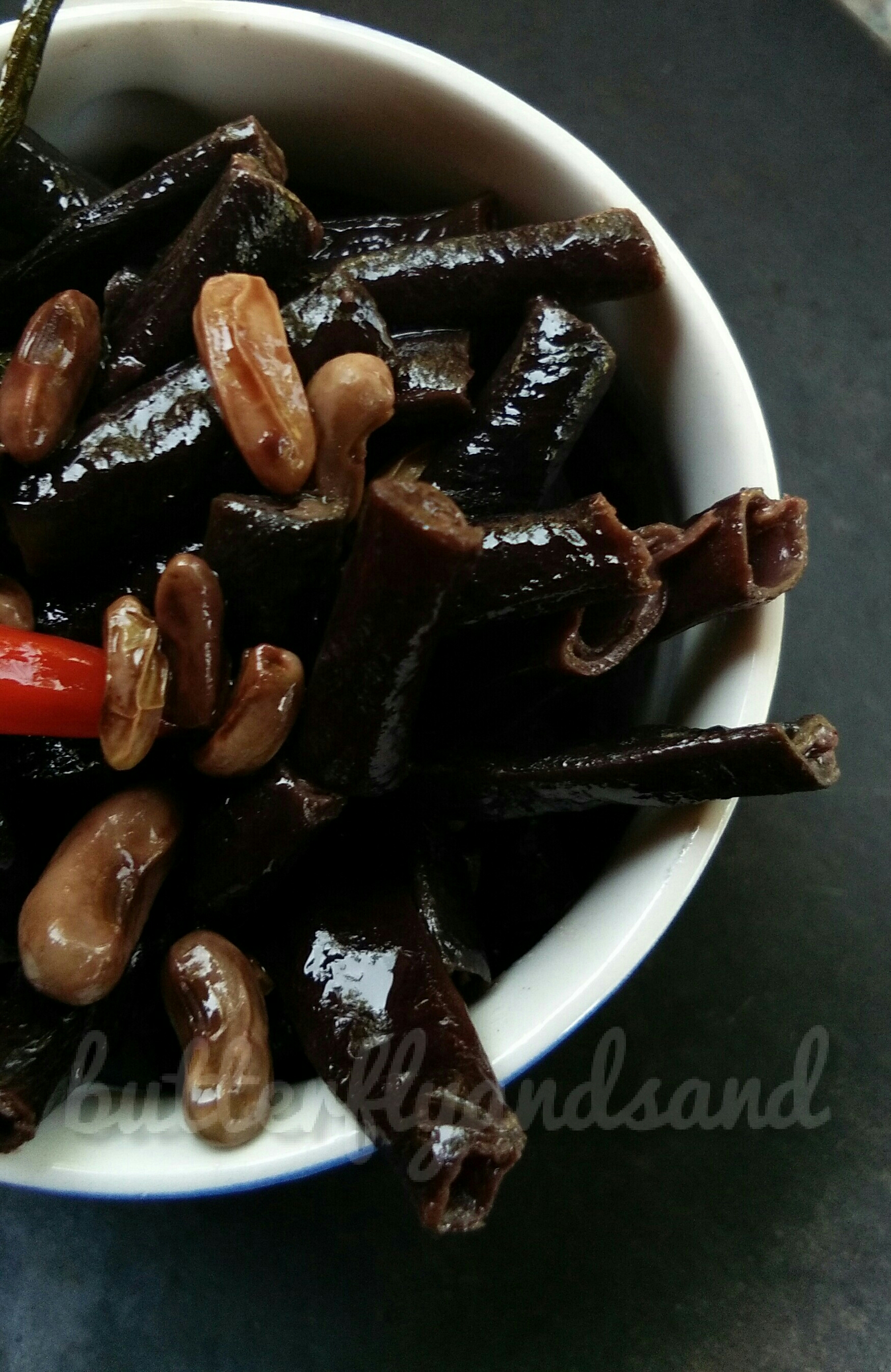 Achinga Payar Ularthu:
 Long Yard Beans/ Achinga                                               : 250 gms ( cut into 1.5 " pieces )*refer notes
Green chillies                                                                       : 2-3 slit
salt                                                                                          : to taste
coconut oil                                                                            :2tsp
curry leaves                                                                          : 1 spring
water                                                                                      :3-5 tablespoon
Method:
Cut the tender yard beans into 1.5 inch pieces and peel and shell the bigger ones.
In a small pressure cooker , take the yard beans along with 3-4 tablespoon of water, and salt.
pressure cook for just one whistle and set aside.
Heat a pan , once hot add coconut oil followed by green chillies and curry leaves.
Now add the beans and stir fry it , bring down the flame to low and dry the ularthu (the beans would shrink ,showing it is getting stir fried).
Switch off the flame once the beans is stir fried well.
Notes:
Do not replace coconut oil with any other oil as it wouldn't deliver the taste.
Remember to shell the bigger ones ,as their skin would be relatively thick which makes chewing difficult.
Pressure cook only for 1 whistle , not more.
Water is added just to wet the pressure cooker , so less is the best.
Do not let the beans to dry more as this wouldn't give the real taste.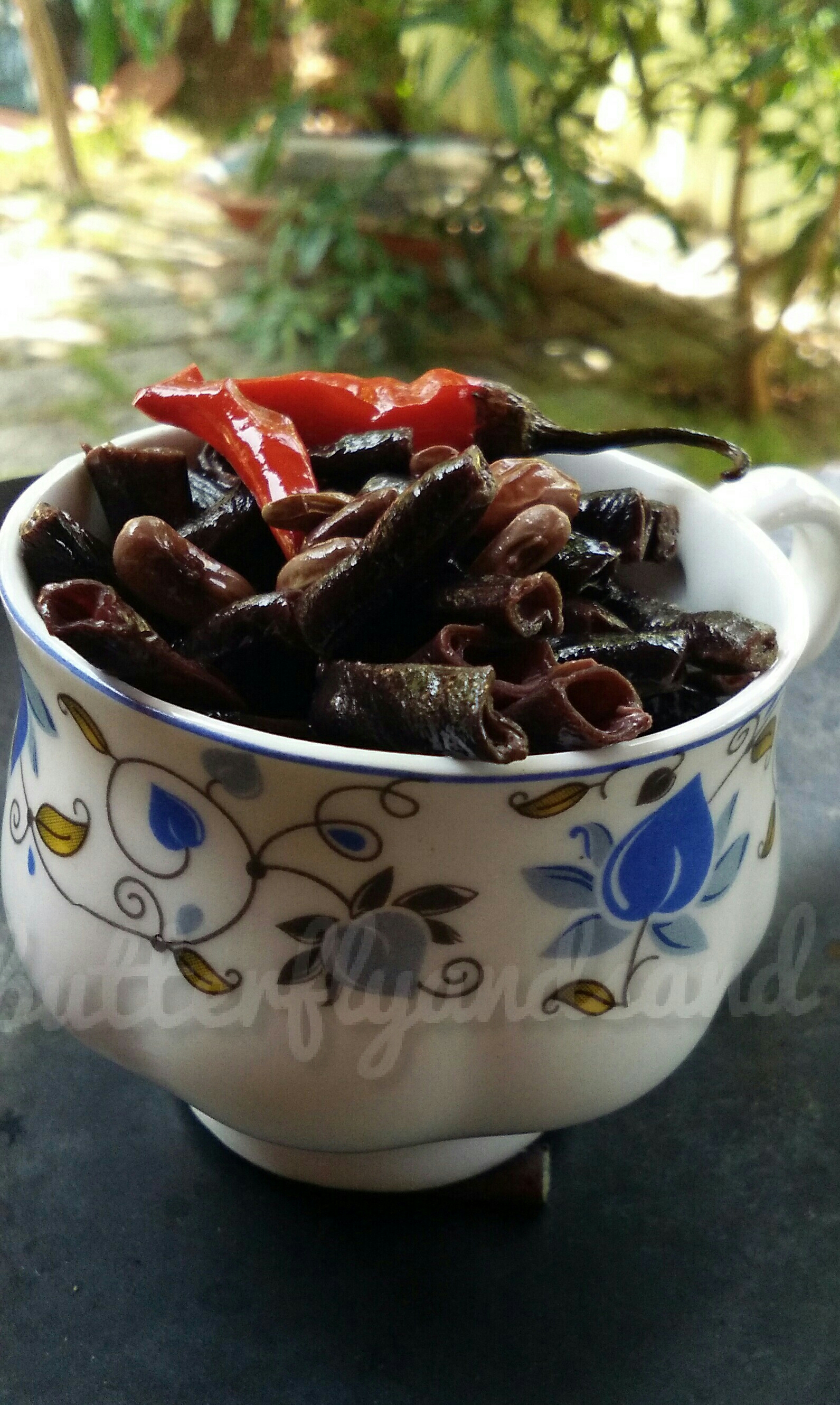 Happy cooking,
lekshmi