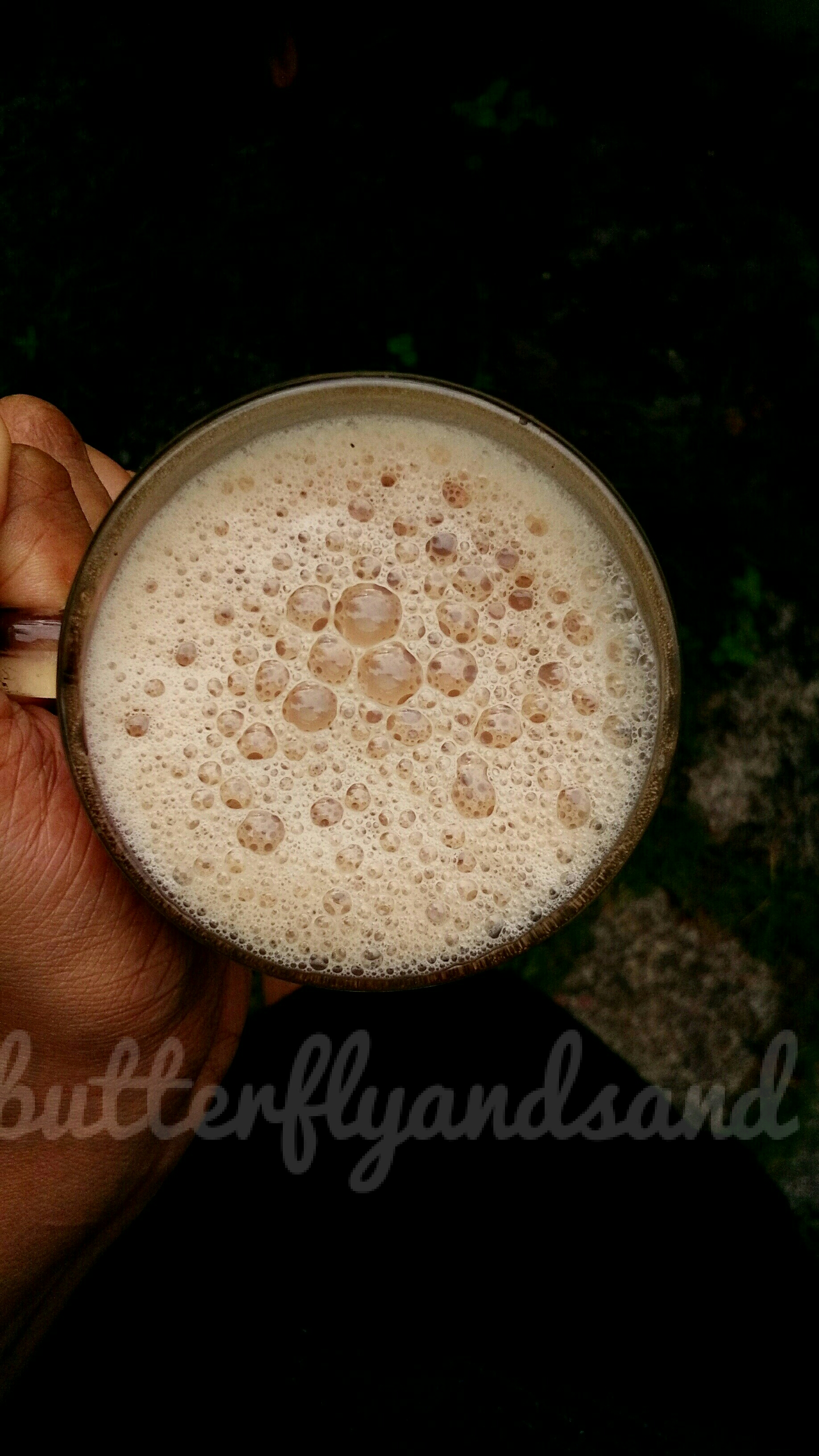 Of course, what"s there?! 😀  It's not because I have a universally common name. 😉  During my Under-graduation days  I was quite known  "Tea-kada Nair" .No one has  addressed me by my official name  , back then. I still have no clue why  I was called so! Later, "Tea-kada Nair" was shorten and called  "Nair".( thank God! 😉 )Any Malayali who has ever been  outside kerala  and have other state friends would have faced this ,at least once. 3:)
Malayali has an inseparable connection with  "chaya"as we call it. Coffee is not our thing. Chaya/Tea  with newspaper give Malayali a delighted morning 😉  A malayali  would need Tea anytime, anywhere.. 😀 Perhaps that is why Malayali is connected to Tea.
For some of you might feel its no big deal to make a tea. But, for some it is! Haven't you noticed that even taste of tea  varies from person to person. But there is one "super tea" which has the right amount of water, sugar, tea dust and milk! which obviously pleases everyone. So, I"m keeping it real and simple even for the one's who have no idea how to make a tatsy tea! 😉
I'm giving you the measures for one tea, which you can just double ot triple as your need!Also there are two common ways to make tea one by boiling both water and milk separate and the second by boiling together. I'm using the second method
The trick is using equal amount of water and milk.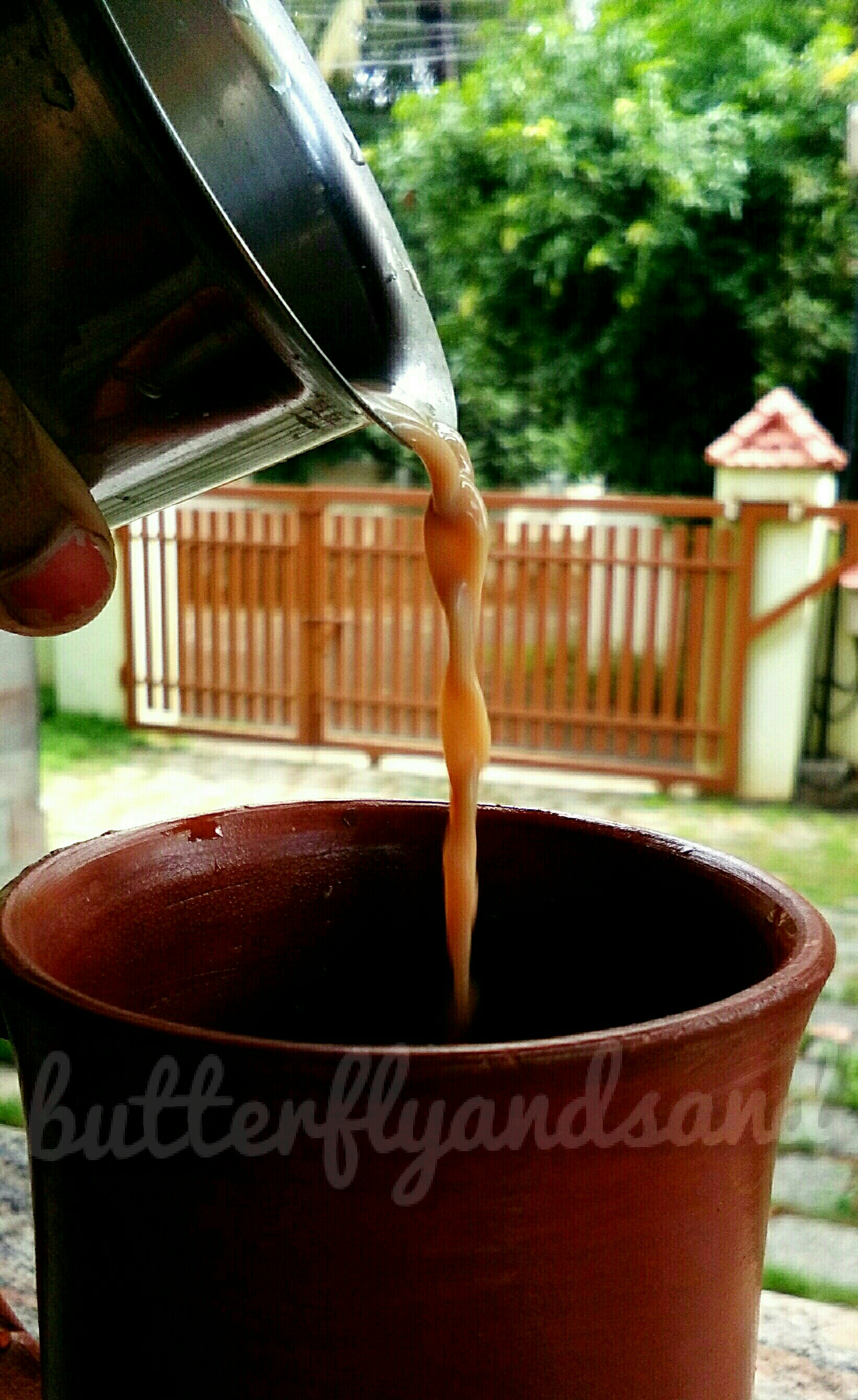 TEA:( for 1 person)
Milk      (not the skimmed one)                                                                              :1/2 cup
water                                                                                                                           :1/2 cup
Tea dust                                                                                                                       :1/2-1tsp*refer notes
Sugar                                                                                                                            :1-2 tsp
Method :
Measure and keep both water and milk.
Take both in saucepan ( preferably steel saucepan)  and keep it to boil.
once it starts to form small bubbles on the side of the pan ,add sugar and give gentle stir
Let this boil , bubble and rise.
Bring down the heat to low as it rises, also give a gentle stir to settle the bubbles.
Now add the tea dust and let it boil again for few minutes(2-3 minutes ) in low flame letting to  infuses the tea color and flavour .
Switch off the flame and strain the tea onto serving cups.
Notes:
Always go for equal measures unless you are using skimmed milk/less fat.
For less fat milk use 3/4 milk and 1/4 water or even 1 cup of skimmed milk itself , remaining  measures the same.
Use 1tsp if the tea dust is less strong, 3/4 tsp for medium strong and 1/2 tsp for strong tea dust respectively.
for making 2 tea, simply double the measures.
Milk should be boiled well, so make sure to simmer and boil before adding tea dust.
Prefer using medium strong tea dust.( I use a brand that I got from Munnar, otherwise Kannan devan (green cover)   is my brand) .
Do not over boil  the tea  once it achieves a medium brown tea color.
Quantity of sugar is purely upon personal preference .
You can add cardomom /ginger/ dry ginger for flavouring , if using add in the beginning itself.
Not letting the tea dust to simmer properly gives  a milk flavour and taste.
Happy Cooking,
lekshmi