Chakka makes its visits onto our dining table in various forms, ranging from puzhukku/mashup, mezhukkupuratti, perattu,  erissery , chakka chips and what not!
Molushyam was a new thing for me ,it was introduced to us by M's velyamma. A dish that needs very less ingredients to make and less work too. The only work includes is cleaning the Jackfruit , pulling out the pods and chopping it up. But you get it all cleaned in the market and shops now ,so why wait to try this out 😉
Jackfruit /Chakka Molushyam :
ingredients :
chakka /Jackfruit  , cleaned and chopped             : 1/2 kg
turmeric powder                                                         :1/4 tsp
water                                                                              :  2 cups (250 ml) or (to cook the jackfruit(it has to be immersed and two inches above the level of pieces in the pan)
red chilli powder                                                          : 1 tsp ( kashmiri)
coconut oil                                                                      :1 tsp
curry leaves                                                                   : 2 strings
salt                                                                                    : to taste
Method: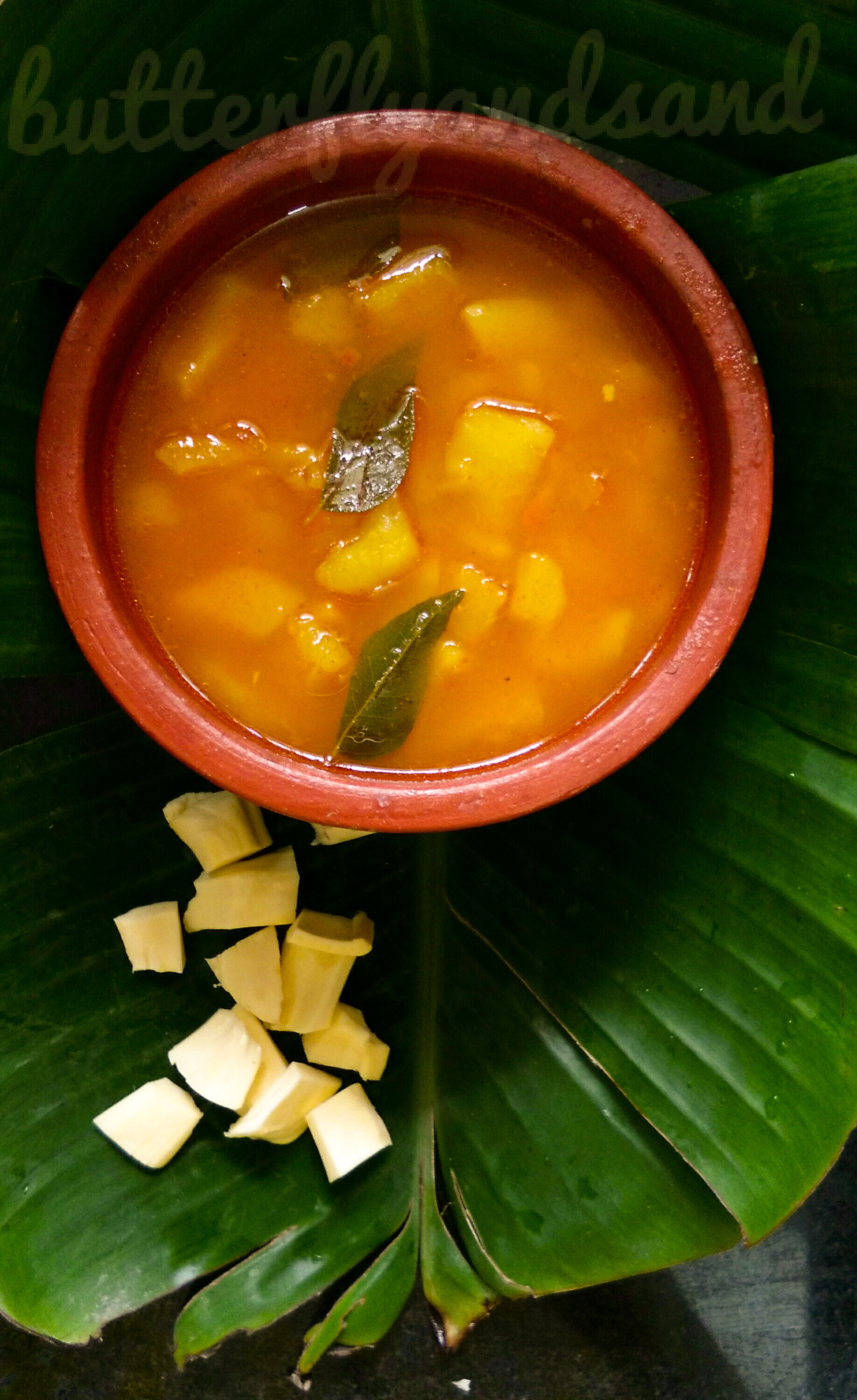 In a heavy bottom pan ,( I used a traditional kalachatti/ Kal chatti  you can use any heavy bottom pan) take the chopped jack fruit .
Add enough water into this , add turmeric too and give a mix.( Do not add salt at this stage!)
Switch on the flame and let it cook well, keep checking in between if pieces are cooked well.
If you feel water is less and pieces aren't cooked thoroughly ,add  hot water as needed.
Once the pieces are thoroughly done add salt and red chilli powder and let it boil again well in low flame.
Simmer it for a while until the raw smell of powders are gone.
Switch off the flame , add the curry leaves  and pour coconut on top and give a quick mix.
Serve with rice
Notes:
Use raw jack fruit.
Slow cooking in a heavy bottom pan would enhance the flavour.
love,
lekshmi
What happens when you get something in abundance ??  😉  Exactly this is situation here right now. Guess ,whats that in abundance ?? It's Chakka/Jackfruit 😀 .