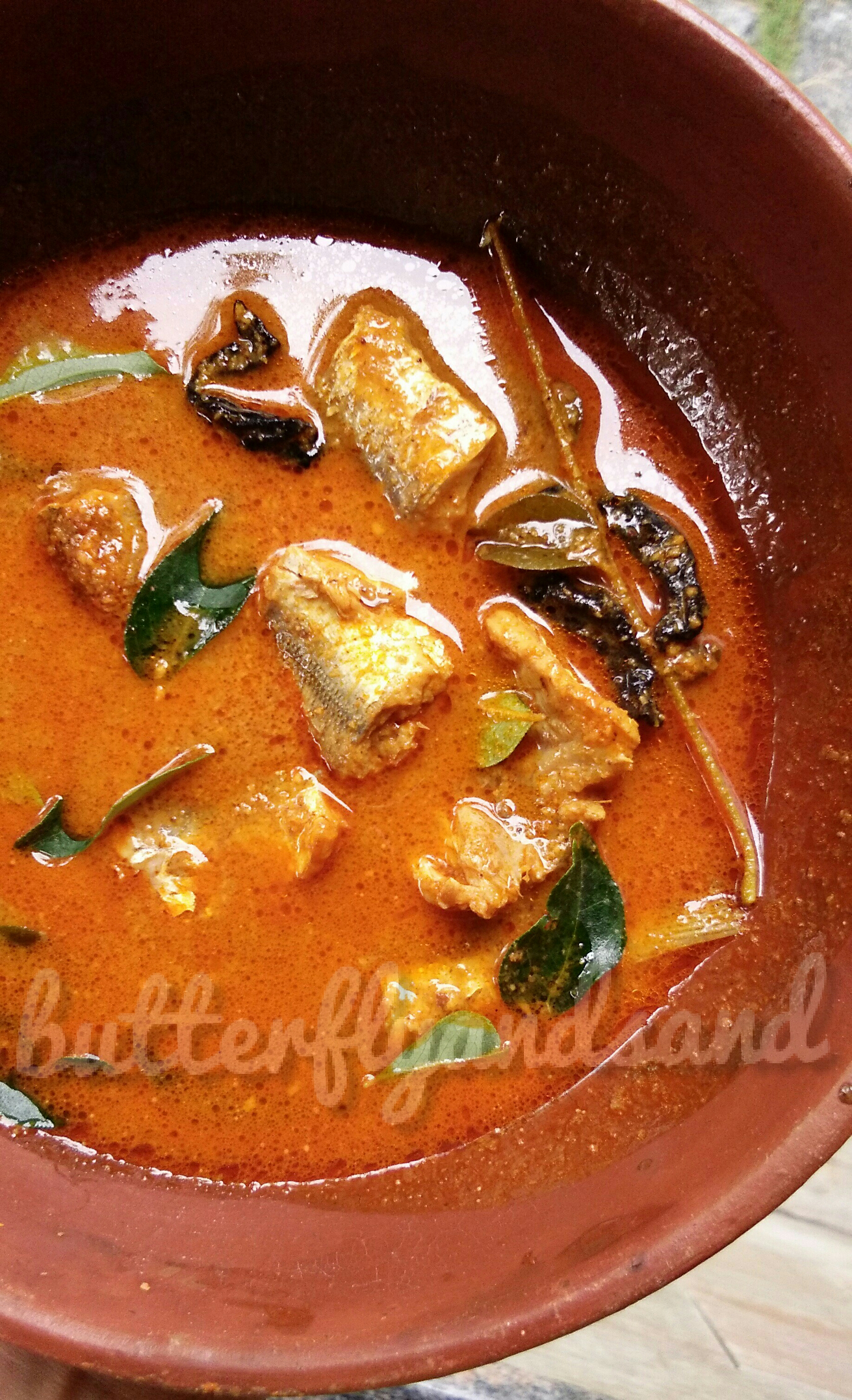 Meen Curry :
sheelavu / Barracuda fish                                             : cleaned and cut into pieces 500 gm
turmeric powder                                                            : 1/2tsp
coconut grated                                                                : 1/4 cup
red chilli powder                                                            :2 tsp
coriander powder                                                          :1tsp
cococum /gamboge/kudampuli                                    : 2-3 no
shallots /cheriyulli                                                           :3-4
ginger                                                                                : 1/4 inch piece
thick coconut milk  (thanipal)                                     : 1/4 cup
water                                                                                  : 1cup or as needed
salt                                                                                       to taste
curry leaves                                                                     : 2 springs
coconut oil                                                                       : 1tsp

Method:
clean and cut fish into curry pieces and set aside to drain excess water.
In a pan roast the grated coconut  with shallots and ginger until lightly browned ( no need to brown too much) add coriander powder and roast again  in low flame. switch off the flame once the raw smell is gone.
Add red chilli powder into the above  roasted mix .(it just need the heat of the pan to roast). set this aside to cool. grind into fine paste once cooled.
Take the gamboge/kudampuli ,wash it and let it soak in water for a while.
Take coconut milk and set aside that too.
In a claypot , take  turmeric powder and water with gamboge and let it boil well. once boiled add the paste into the pot and give a good mix and let everything boil well.
once this mixture reduces a bit in quantity add in the fish pieces , let it boil .Add salt into this now and let it cook well.
finally add the coconut milk into this and switch off the flame.
Sprinkle curry leaves and pour coconut oil over it
serve hot with kerala matta rice.
Notes:
You can use the one cup water to soak gamboge and pour the same.
Don't over roast the coconut, and make sure to add the red chilli powder towards the end only.
 Add the salt only after adding the fish and its boiled once , this avoids fishy smell in curries.
adjust water according to your requirement. more or less as you want consistency for your curry  to be.
love,
lekshmi
Has it ever happened to you , that you memorise a recipe and  you forget the method and end up doing your own version ?? It might be a hit or miss.  Well, this the story of my life! 😉 Something similar happened to Amma recently and the result was a yummilicous meen curry! i dont know how to name it, so as of now i would leave it nameless 🙂