Chala /mathi /Sardine is best served when fried .Any ordinary lunch would turn delicious with just one ""mathi fry" on the side.  I have many versions for mathi fry, each delievring different tastes .We are going to see the easiest of all  and may be the common too! 😉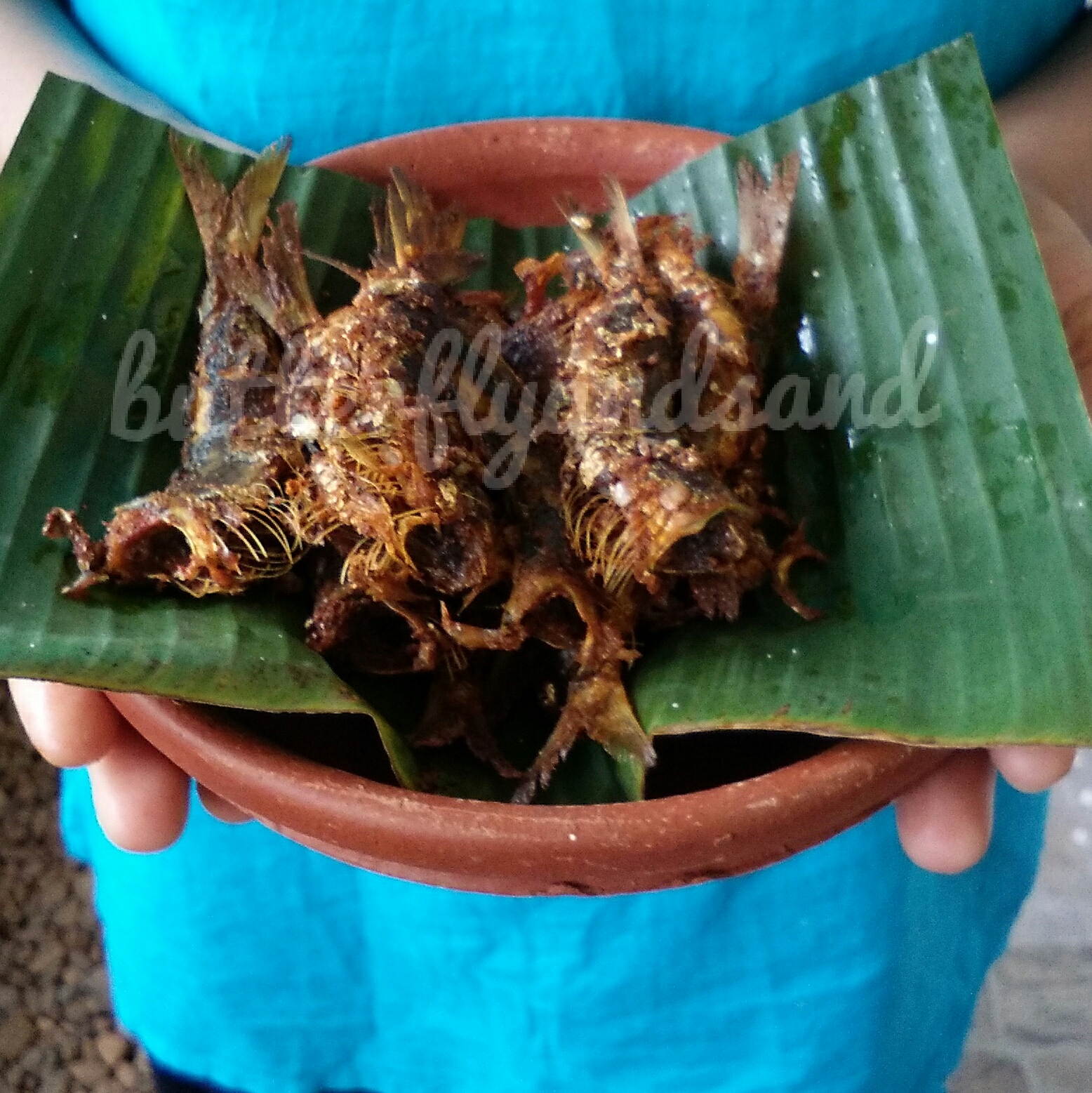 Kerala Mathi/Sardine fry:
sardines                                                                   : 1/2 kg cleaned and gashed
turmeric powder                                                    : 1/4 tsp
kashmiri red chilli powder                                  : 2 tsp( for more spice add 1tsp more =3tsp)
coriander powder                                                   :1/4 tsp
rice flour                                                                   :1tsp
vinegar /limejuice                                                    : 1 tsp
coconut oil                                                                 :1tsp
salt                                                                               :as needed
for frying:
coconut oil                                                                : 4 -5 tbsp or as needed
Method:
clean and make gashes in the fish. let it sit for a while to drain the excess water.
 meanwhile in a bowl take turmeric, red chilli, coriander, rice flour powder along with salt , lime juice and oil.mix well into a semi thick  paste.
Rub this marinade over the sardine and set aside for 10-15 minutes.
now the trick 😉 heat a pan for frying (i use cast iron chatti/ irumpu chatti) when the pan is hot add oil and let that also heat up well. Add the sardine pieces and bring the flame to low and cover the pan using a lid.
open the lid and turn the fish to other side after 3-4 minutes or after its done and repeat the same for other side.
take it out once its fried well.
Notes:
  using a lid to cover the pan let the fish to cook well from inside , this way the fish will be fried from outside and still remain soft inside.
this also reduces the use of coconut oil unlike the open pan frying method.
adding few drops of coconut oil to the marinade enhances the taste.
Happy cooking ,
lekshmi
How did i have my love for fish fry  is still unanswered . I love my fish, yes!! I LOVE IT  😀 and its irreplaceable for sardines. Sardines/ mathi/chala as in Malayalam  is the tastiest of all  and there is no second thought about it. I'm sure that no Malayali would disagree to this.